"Innovolve is founded by Uma Junnarkar- an IP Attorney and entrepreneur. Uma, brings her extensive experience in dealing with IPmatters for media, mechanical, electrical, software & IT companies.Uma has a great sense for business, leadership and creating value for clients. She envisions a wholesome and truly global legal services enterprise that would serve adaptive legal services for clients'advantage. She is an extensive traveler within India and around the globe. She wants to treasure and pursue this passion for places, food and cultures."

Innovolve - a destination for knowledge intensive services. We offer a suit of connaissance services for diverse industries, businesses and research segments and determined to advance value in our clients' businesses. Innovolve has devised a Sports-Play-Deliver methodology to offer sustained and integrated services. We have nicely aligned various expert groups to our client processes that allows seamless service integration and value creation for our clients. We are responsive to the needs of modern businesses. Innovolve offers outsourced legal services, some of the exemplary services includes patent research, patent preparation, prosecution, case law research, contract management, personal injury related assignments, trademark search/watch, and business research. We flexibly alter our services, keeping our value proposition intact, to leverage cost and quality.

The company currently provides offshore legal services to law firms, technology companies, and start ups. The company was founded by experienced professionals from legal outsourcing industry, academia, IP Attorneys and technical experts from leading law schools of Indian University and technology institutes.

INTERNATIONAL CONNECT (Membership)
Innovolve believe in key individuals & organizations. We are highly networked Legal service provider and associated with various global organizations and chapters. We are a member of GOAL, LES, INTA, DLA-PIPER, AAPA, AIPPI. Professionals from Innovolve writes regularly in publications of international repute, you may read various publications here. Innovolve has been invited at ..........to present a new model in legal outsourcing, read more about the Innovolve Legal Outsourcing model here.
LPO INDUSTRY GROWTH STORY - REALITY CHECK IN INDIA
Since June --, 1998 when first legal assignment had hit Indian shores, the story of LPO industry has been pretty successful. Professionals at Innovolve has witnessed many transition in this industry and continoued to believe that India has lot more value to offer to the world with easying cost proposition. Now that the industry has grown to ---bilion, there are significantly high number of LPOs operating in India. In such situation, identifying and engaging a right offshore partner becomes even more difficult. There has been successful sourcing and procurement of legal services from India location. Thus, the industry has offer a lot of promoses and comittment to deliver. In a recent report by value Notes – an Indian business analysis company, the LPO industry has shown a significant growth during 2009-2011, and is growing at an average 07% each year. Wall street has recently acknowleged presence of LPO industry in India and ....

Innovolve has recently participated in the conference at .... for ........., please watch Innovolve in action here and brief about Innovolve's contribution at the the conference .........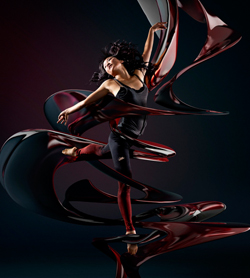 To employ innovative processes to offer integrated solutions that would garantee value, sustained services and economic benefit to our clients. We intend to build personalized processes to customize our offering. Innovolve would continue to believe in high ethical quotient, information security and creating economically advantageous opportunity to our clients.
It is our relentless endeavor to provide work product that would offer enduring benefits to our clients, in a nutshell, we are committed to create value for our clients that qualifies offices, judgements and time.